Georgia Birders Online (GABO)
FAQ
Georgia Birders Online (GABO) is a forum for the exchange of information related to Georgia birds, birders, and birding and is open to all interested individuals. A secondary goal is the building of a useful searchable database of such information. Discussions should be conducted in a respectful manner, keeping in mind that GABO participants vary widely in experience and expertise, but all share an interest in wild birds. The list is hosted by the University of Georgia and administered by listowners, who may be contacted at: GABO-L-request@LISTSERV.UGA.EDU
S U B S C R I P T I O N I N F O R M A T I O N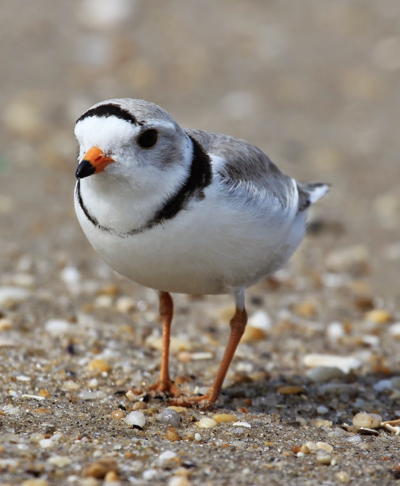 To join or leave the list, change your account settings, or search the list archives, go to:
https://listserv.uga.edu/scripts/wa-UGA.exe?A0=GABO-L
and follow the appropriate links.
Alternatively, subscription and other commands may be sent to listserv@listserv.uga.edu:
To SUBSCRIBE, type the following text in the body of the message:
SUBSCRIBE GABO-L Firstname Lastname
When you subscribe, you will receive a confirmation message with associated list information. Please KEEP this file for future reference.
To UNSUBSCRIBE, type the following text in the body of the message:
SIGNOFF GABO-L
To send a message to all the people currently subscribed to the list (after you have subscribed), send mail to:
Each post must be confirmed before it goes to the list. This helps prevent spamming. After you email the list, you will shortly receive a message asking you to confirm. Follow the instructions and you should be all set.
Do NOT send commands to this address. All commands must be sent to the "LISTSERV *server* address,:"
More information on LISTSERV commands can be found in the LISTSERV reference card, which you can retrieve by sending an "INFO REFCARD" command to:
Type the following text in the body of the message:
INFO REFCARD
To contact an owner, send mail to this address:
GABO-L-request@LISTSERV.UGA.EDU
P O S T I N G G U I D E L I N E S
E-mail settings: Messages are to be sent in plain text only (ASCII).
Turn OFF html.
Turn OFF rich text formatting.
Turn ON word-wrap.
No attachments are allowed.
Format: Messages must have a descriptive header/topic line. Messages must include a signature with full name and geographic location.
Useful header prefixes: RFI - request for information, TRP - trip report, ADMIN- for use by list administrators
Discussion topics: Bird sightings (particularly of rare or unusual birds); birding sites; trip reports; birding event/meeting/trip announcements; bird behavior, biology, and ecology; state or regional bird-related conservation issues (but not politics or arguments); and similar topics pertinent to Georgia and its immediate vicinity.
Inappropriate topics: Caged/pet/domestic birds; falconry; hunting; political advocacy; general conservation issues; commercial messages in which the poster has an interest - though the title of your business or occupation may be included in your signature; virus alerts; the practical aspects of bird feeding. Contact a listowner prior to posting your message if in doubt about its appropriateness.
Netiquette: Observe standard netiquette rules - more information about these can be found at:
http://www.albion.com/netiquette
Additional philosophical and other notes: Though a primary goal of GABO is the sharing of knowledge, this need not necessarily be done in a deadly serious manner - whimsy is welcome, humor encouraged. And remember that the posing of an interesting question can be a contribution equal in value to an informative response.
Keeping in mind that all messages to the list are archived and that a second fundamental goal of GABO is the building of a useful searchable database of Georgia-related bird information, the FULL NAME of a reported bird should be used, at least in the first reference to that bird within a message. Abbreviations and non-standard names should be avoided; they are of little use in a database search. Please include the exact location and date of any sightings as well as the names of observers.
Consider whether your reply to a post should go directly to the poster rather than to the entire list (e.g., "atta boy" or other personally-oriented message).
When replying to a message, quote only that portion of the original message needed to place your message in context.
Participation in the list is acknowledgement of your understanding and acceptance of these guidelines. Owners reserve the right to revise the guidelines at any time and to impose posting limitations or subscription terminations for those who repeatedly fail to adhere to them.
To see whether or not you are interested, you can check out recent GABO-L activity, as well as many other state- or region-specific mailing lists at the following websites: http://digest.sialia.com/?rm=one_list;id=87 or http://birding.aba.org/maillist/GA